Our green commitment-- to use local, use recycled paper, use post consumer chipboard boxes,
reuse file folders, donate paper scraps to local schools and day cares and to donate a tree for
every set of invitations, through The National Arbor Association.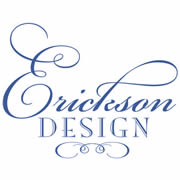 We are redesigning our website but feel free to visit the links below to
our flickr & Etsy pages to see some of our newest designs.
Email us at invites@ericksondesign.com or call us at 773.283.4988.